Cheissoux does not offer products to be consumed but experiences to be lived
Cheissoux, municipality of 209 inhabitants is the smallest municipality of the association of local authorities of the doors of vassivière in the country of mounts and dams, near the regional natural reserve of millevaches.
In a hilly and contrasted site, the forest alternates with a landscape of meadows, rivers and brooks which are discovered under the eyes of the walker, along hiking trails.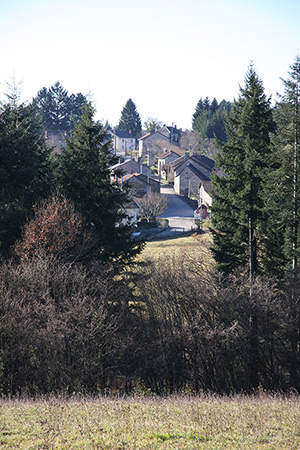 In this environment, the granite houses, the heritage bound to agricultural activity shaped the landscape.
Today, it protected in a nature, rich by the diversity of its fauna and its flora which the inhabitants cultivate certain lifestyle. Cheissoix presents a sturdy character inheritance of the mountain, the climate and the agricultural traditions which forged this necessary solidarity. In line, the municipality of Cheissoux always posted its concern to welcome new inhabitants.
Actually, today, Cheissoux became a cosmopolitan village.
Tomorrow, more than today still, the diversity of the spoken languages as the contribution of the other cultures will strengthen the meetings and the exchanges. Naturally, this concern of the welcome has to come along with a will of integration; even if we know that it is necessary to let time take its course.
In the same way, it is necessary to watch that the new installations become established in the environmental protection, in coherence with the traditional housing environment. However, Cheissoux aims to be resolutely opened on the world and accompanies all the project leaders who join this dynamics of the rural development. Numerous holiday cottages and guest houses reserve you a quality welcome.
Cheissoux, site convenient to the peace, to the relaxation, to the authentic meetings already waits for you! See you very soon.