The origin of the name comes from the Latin patronymic Cassius, completed by the suffix -onem common in toponymy for the name of the Gallo-Roman domains.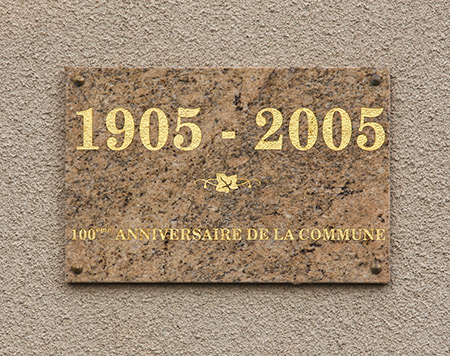 In the XIIè century, the spelling evolves and we find three different writings: Chaisso, Chaisson and Cheison to name the village. Then Chaisson-la-Chapèla (in Occitan) and finally Cheissoux-la-Chapelle makes its appearance on administrative acts.
In the Middle Ages, Cheissoux with its three villages; Texonnière, Villemonteix and Villetelle is a parish. It becomes branch of Bujaleuf in the XVIè century, then cadastral section of Champnétery.
By 1825, the inhabitants of Cheissoux obtain their attachment with the parish of Bujaleuf. At that time we still call the parish, Cheissoux-la-Chapelle.
From 1865, the inhabitants of Cheissoux ask to the Bishop for the authorization to form a parish different from that of Bujaleuf, but the City Council opposes it.
In 1869, Cheissoux is set up as parish and in 1871, eight inhabitants of Cheissoux address the Prefect to obtain the distraction of the section of Cheissoux, the municipality of Bujaleuf. The called motives are the lack of maintenance of the chapel, the ways and the school. It is the beginning of a long procedure, compound of petitions, inquiries and counter-inquiries, favorable and unfavorable notices, interventions of the priest and of the deputy…
Then, on the February 14th, 1905, the President of the Republic, Emile Loubet, sets up as different municipality the section of Cheissoux and March 19th and 26th, 1905 take place the first elections of the municipality.